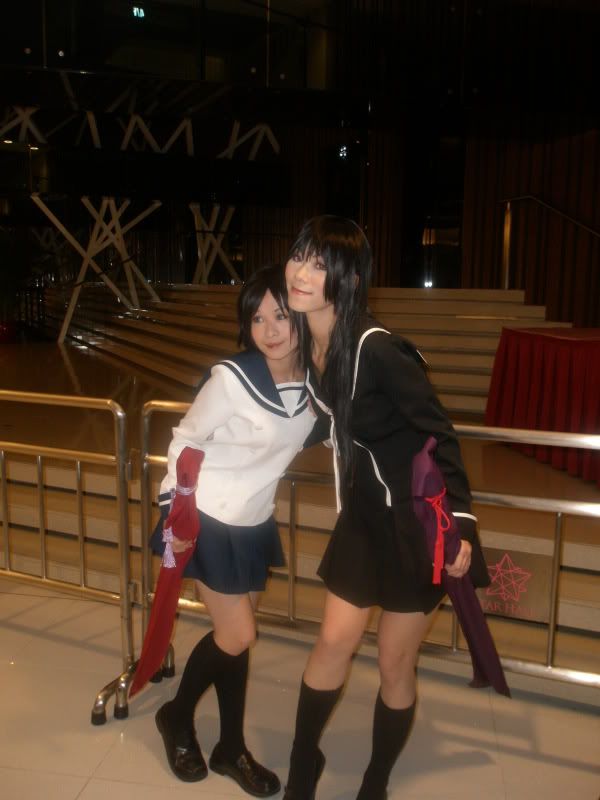 Pardon my crap photography skillz.
Well, this doujin market took place back in early October, but I was too lazy to bother writing a post.
In terms of scale, it was much smaller than the one I went to earlier, so there wasn't actually much interesting doujin which I haven't already seen in the other one. Besides, I came mainly to take photos of the cosplayers. (Not to mention I tried to find a website for this event, but it's already taken down. )
Hi guys, this is Kinny Riddle, and today I'll be your guest writer today after being invited to write by Shin. First off, much apologies to Shin for the delay, for this event occurred in late August.
ComicWorld Hong Kong (or CWHK) is a doujinshi-selling event held every 6 months in HK. Once in February and once in August. It's been around since 1998, so this is it's 10th anniversary. While still small in scale compared to THE Comiket in Japan or even the well-organized Comicworld in Taiwan, the numbers are still formidable. Though this is my first time ever visiting one, as I know someone who runs a circle there, and so went to have a look.

This video was taken in CWHK last August, this was taken some time during the afternoon. The ridiculously long queue (and in the sweltering humid August heat as well) had more to do with the poor organizational skills of the organizers than the lack of space inside the hall.