Well, this doujin market took place back in early October, but I was too lazy to bother writing a post.
In terms of scale, it was much smaller than the one I went to earlier, so there wasn't actually much interesting doujin which I haven't already seen in the other one. Besides, I came mainly to take photos of the cosplayers. (Not to mention I tried to find a website for this event, but it's already taken down. )
In Setsuna's last post concerning AFA08, seeing that so-called "Shana cosplayer" photo Setsuna took the pain to take, I just have to put up my own collection of another Shana cosplayer, whom I believe to be much, much better, no disrespect intended to that guy (or was it girl?).
So here you go. (If you happen to know this Shana or are indeed this Shana, and wish to be credited or taken down or whatever, please contact either Shin or me ASAP and we'll do it right away, or you could leave a comment about how my photography skills sucks.
)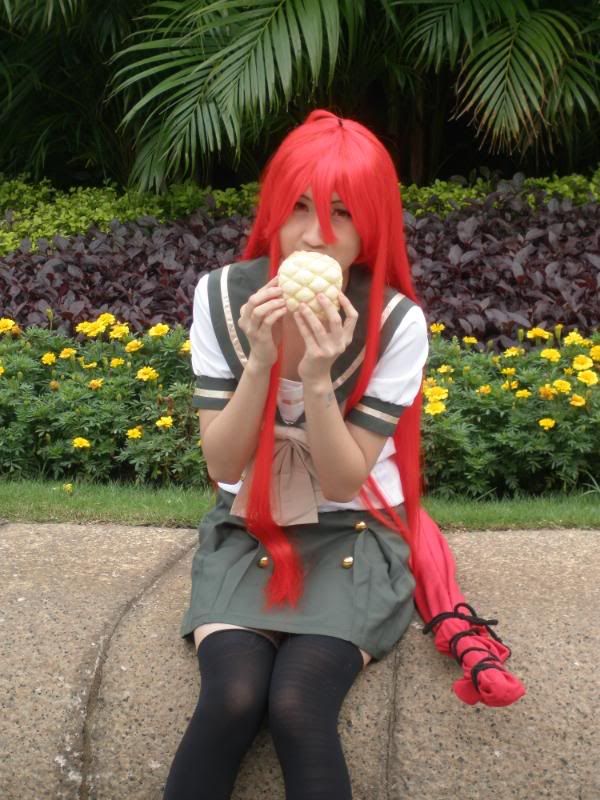 Isn't she adorable munching her melon pan?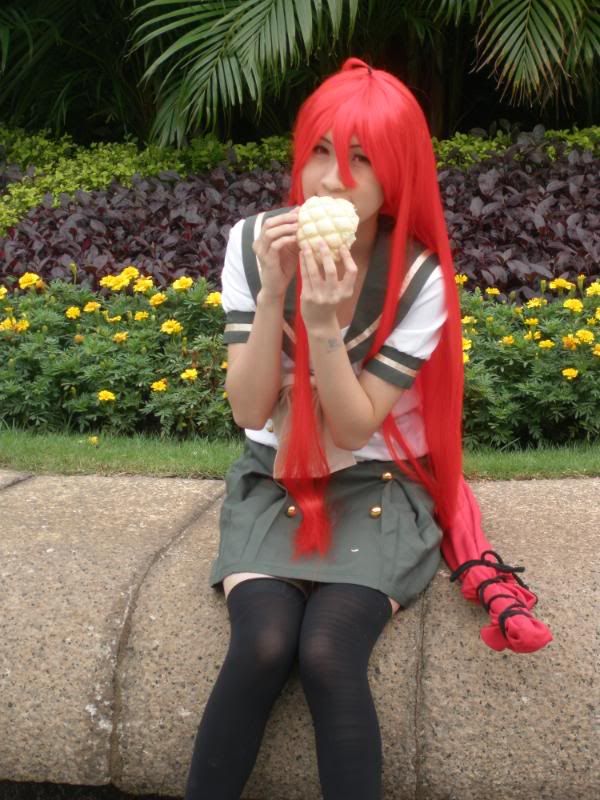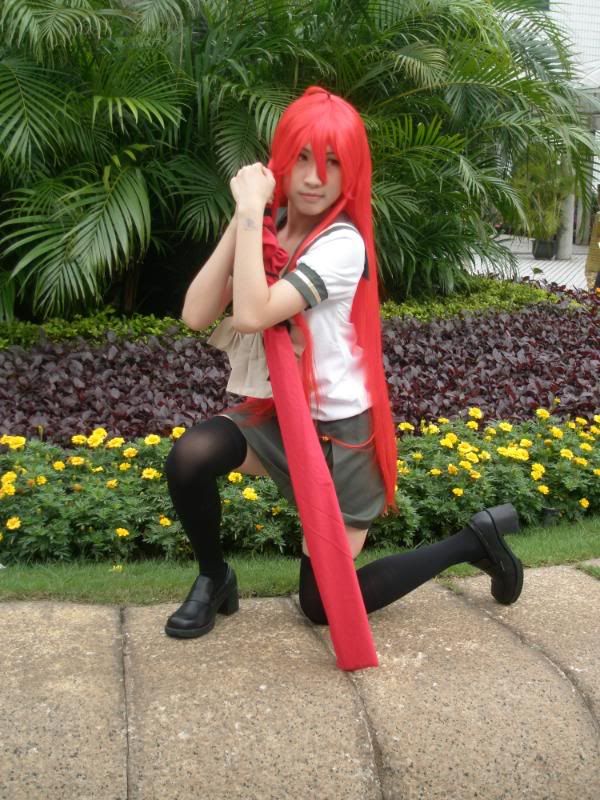 This Shana tried to draw her Nietono no Shana out from her woolen sheath, but somehow she couldn't get it out. So she had to do some more poses while her Tsubasa cosplaying buddies sitting by the side (especially Fye) painstakingly undo the nods for her.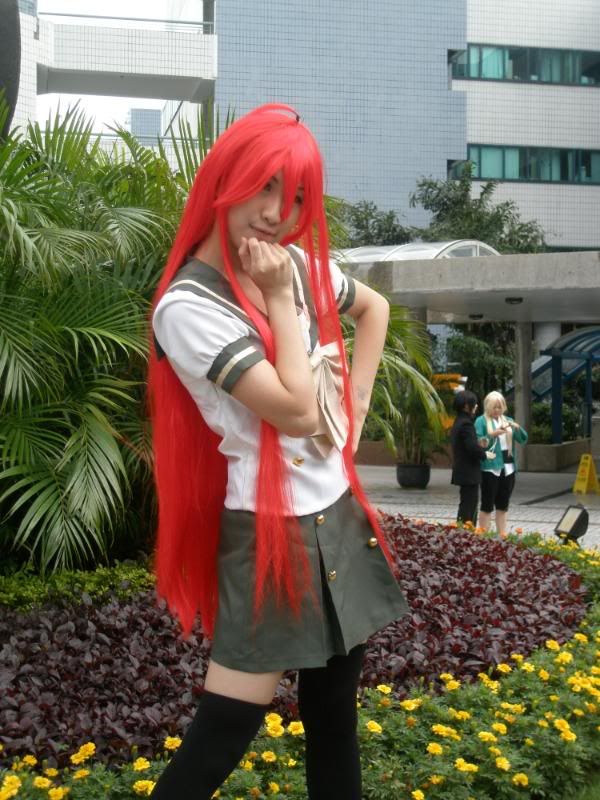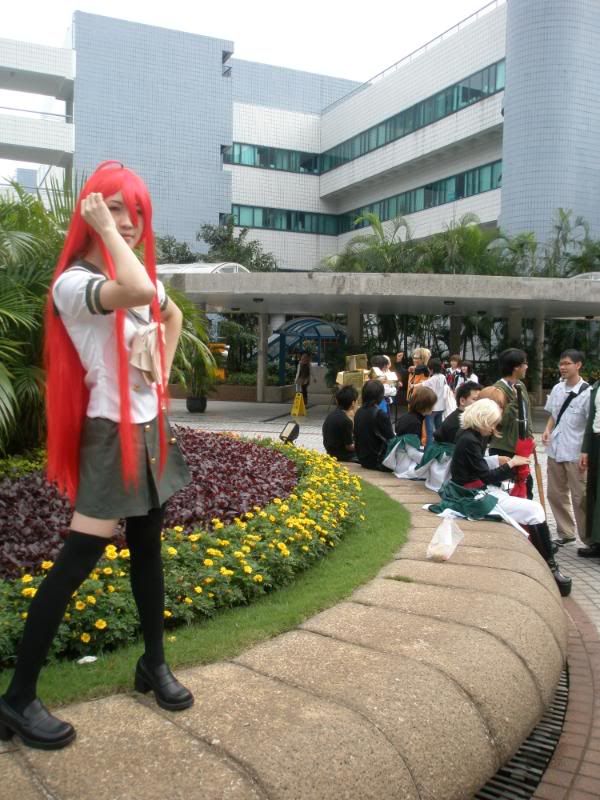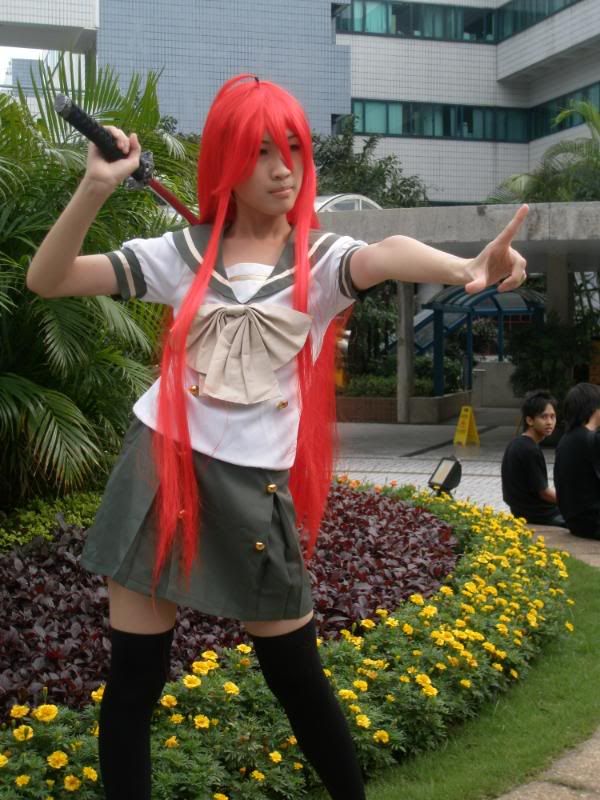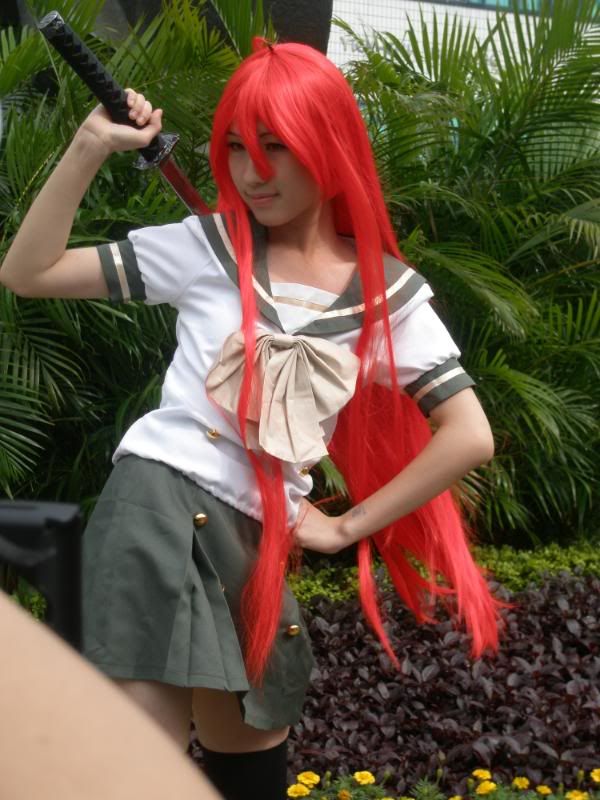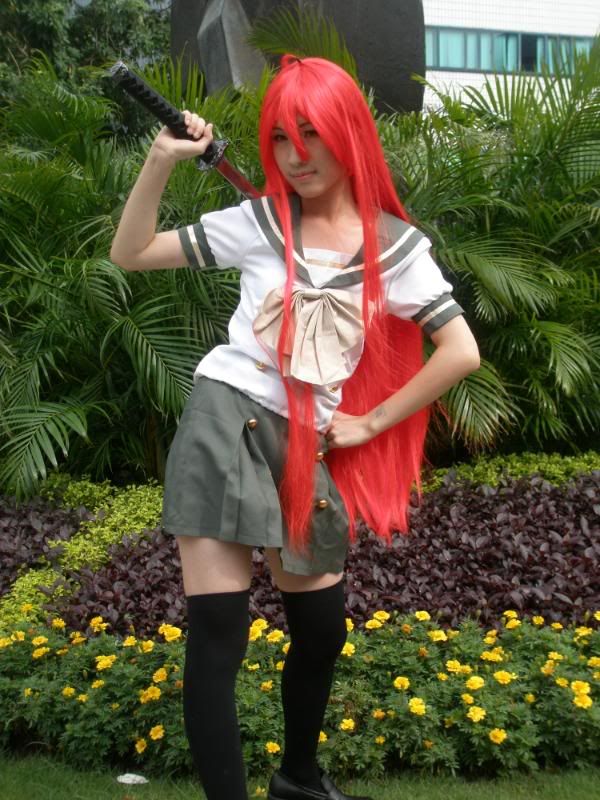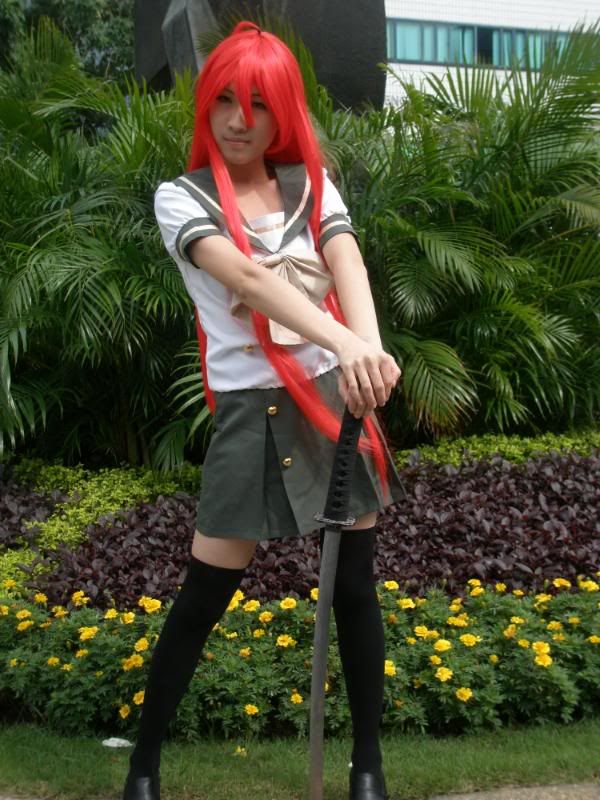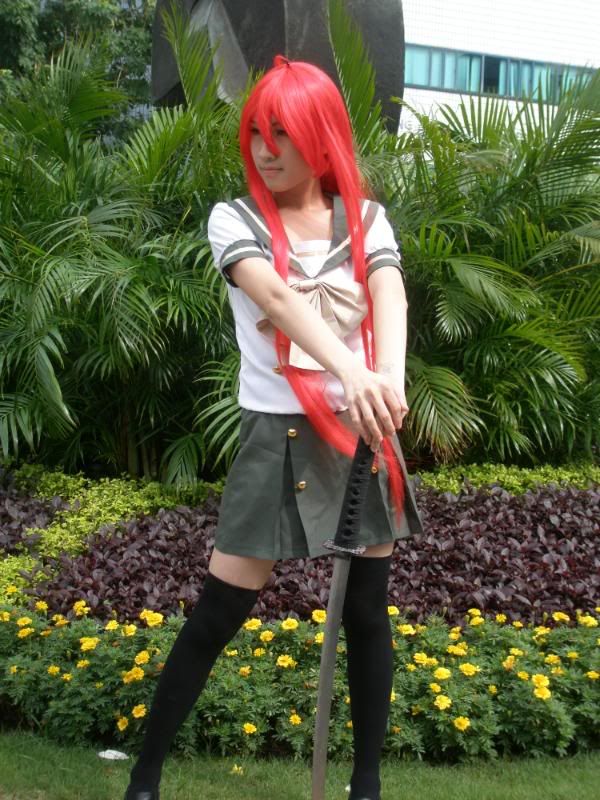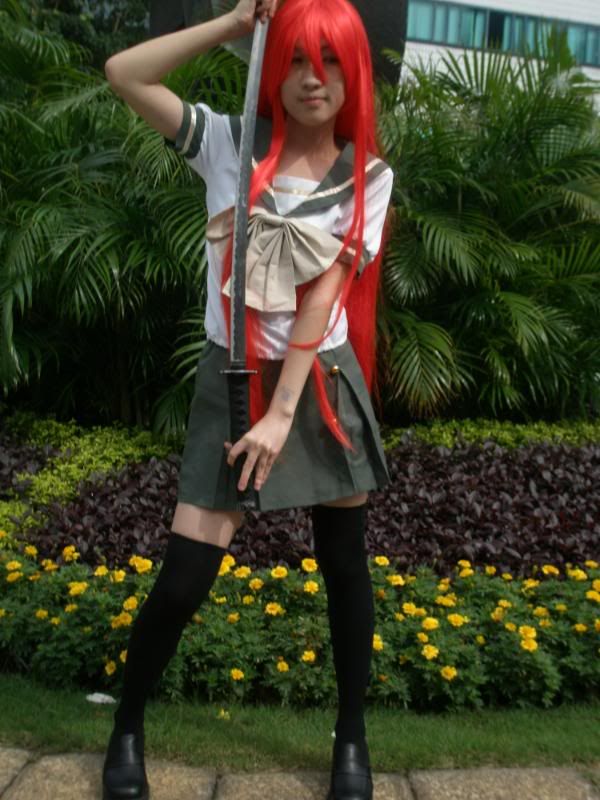 Well, I guess that's it for now. I mostly took her and the Last Emperor of a certain Britannian Empire. So stay tuned for some juicy Suzaku x Lelouche cosplay action, or maybe not.