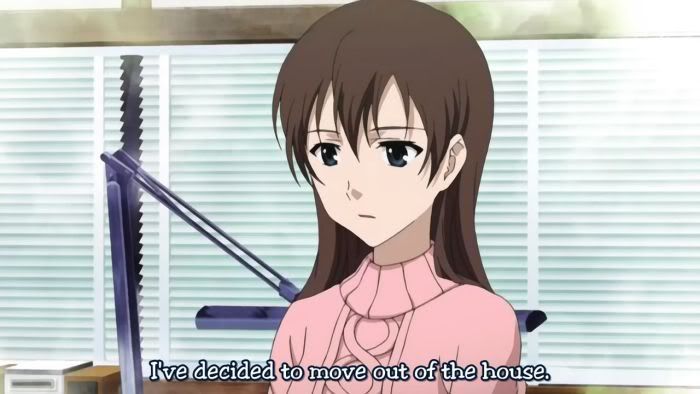 Is this the end? Hiromi finally defeated?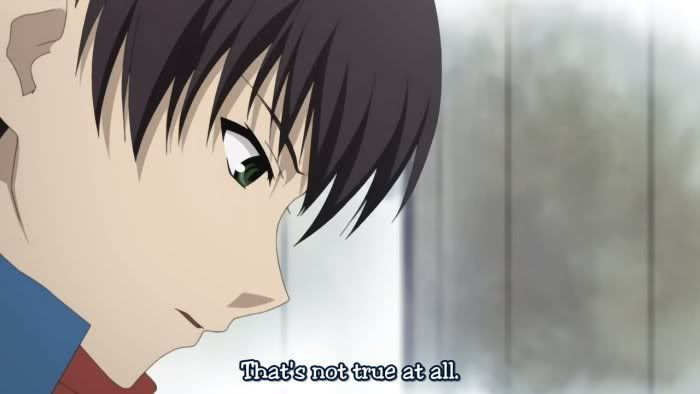 Unfortunately thats not the case.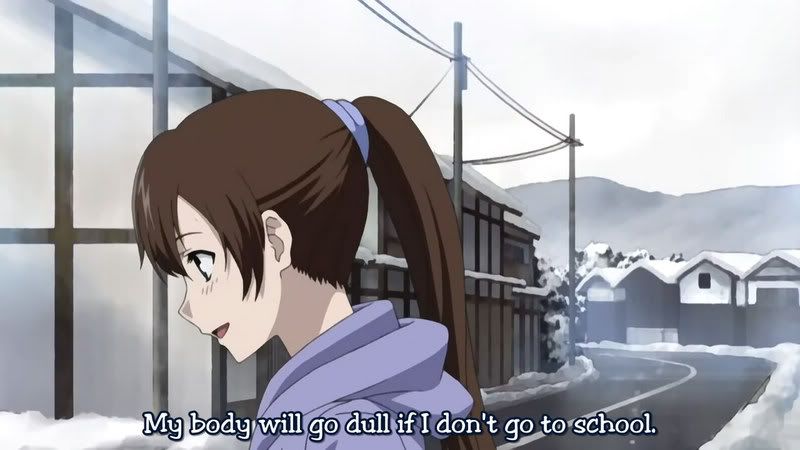 Despite being suspended from school and punished to house arrest, things have turn for the better for Hiromi. Finally clearing the air that Hiromi and Shin'Ichiro are not siblings have given them both a chance. Shin'Ichiro has finally made an effort to show his feelings towards Hiromi. Hiromi has also confronted #4 about their current "relationship".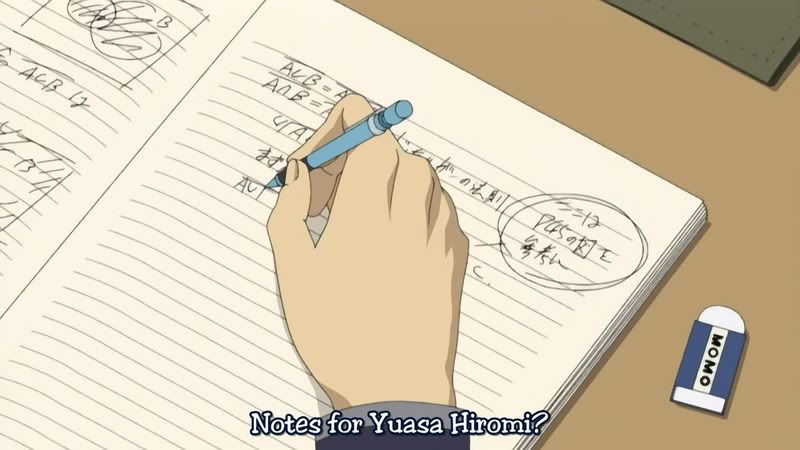 Sadly, Nobuse isn't doing too good... Sucks to be the leads best friend! Aiko had decided to break up with him. Although choosing not to accept his fate, he asked of Noe to cast a curse upon him... So he would never love again! (lawl). Shi'Ichiro feeling guilty later on asked Aiko about it. Personally, Aiko should not have ever started the relationship with Nobuse.... She's only making things much more complicated -.- However in some ways i do find her ... hawt!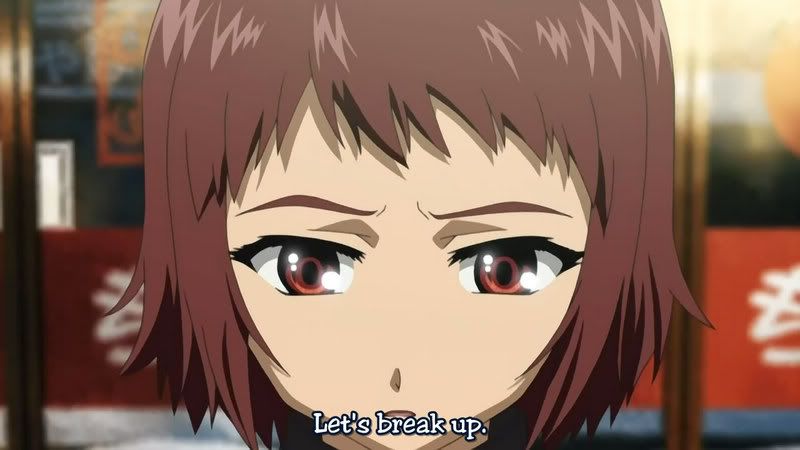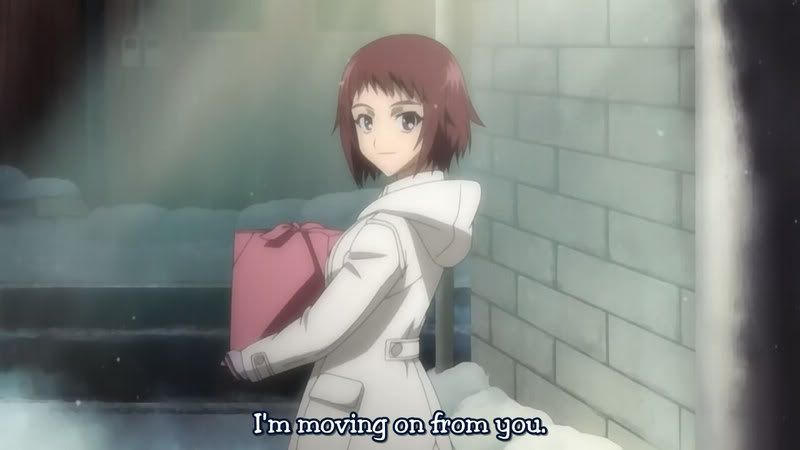 Bout time you did!
As for Noe, she's feeling more and more distant from Shin'Ichiro now. Probably wasn't much a relationship to begin with... Her feelings were cheated and customized by #4 anyways. If it wasn't #4's idea of asking Shin'Ichiro date Noe this probably would have turned out different? In anycase, Shin'Ichiro later on invites Noe to his Dance Practice and...
At the Dance Practice, Aiko meets Noe face to face for the first time. And it is much progress for a first meet!?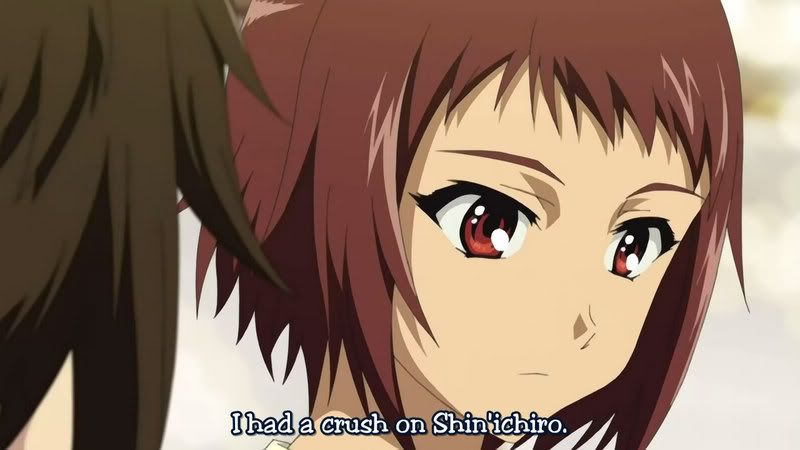 Soon after, Noe takes her leave with an excuse of not informing her brother.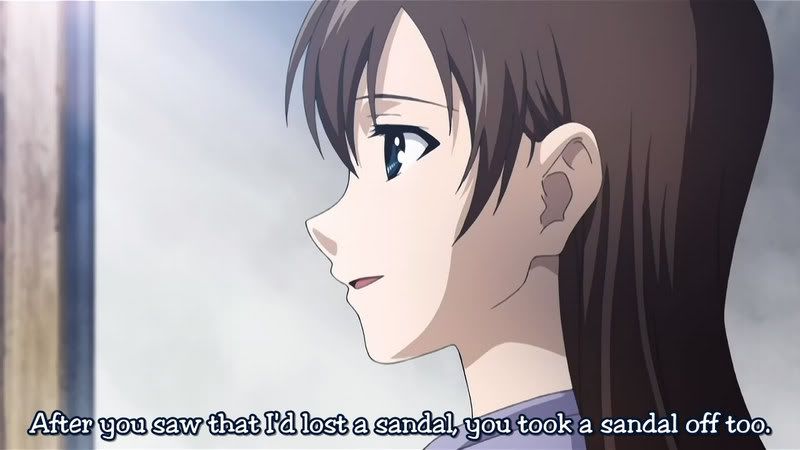 Later that evening, Shin'Ichiro arrives home to be informed by Hiromi herself that she'll be moving out.(Perhaps she wants to get walked home in a different way -.-?) Although saddened by the news, Shin'Ichiro promised on helping her move. Looking at her room for the last time, Hiromi then confessed that she remembers their childhood festival visit with Shin'Ichiro where she got lost!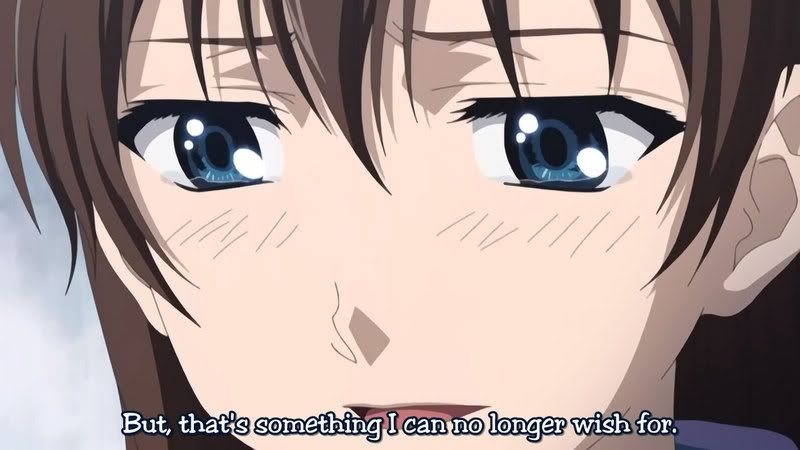 From here on I'll let the images do the talking...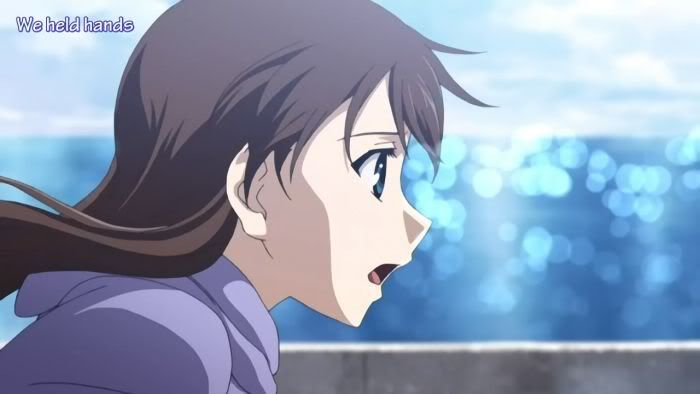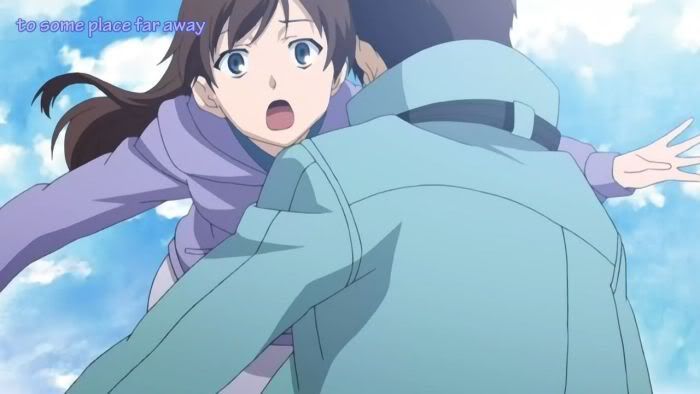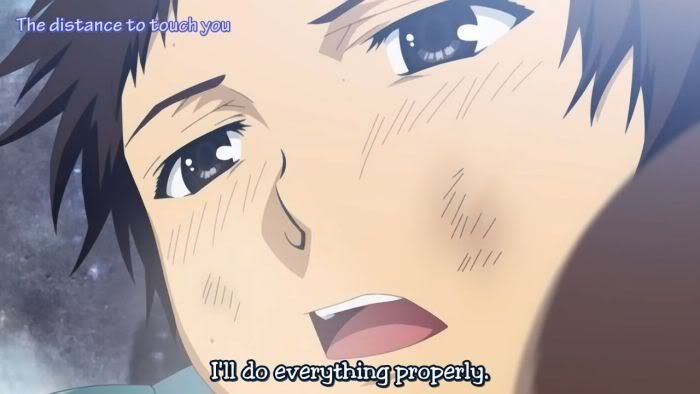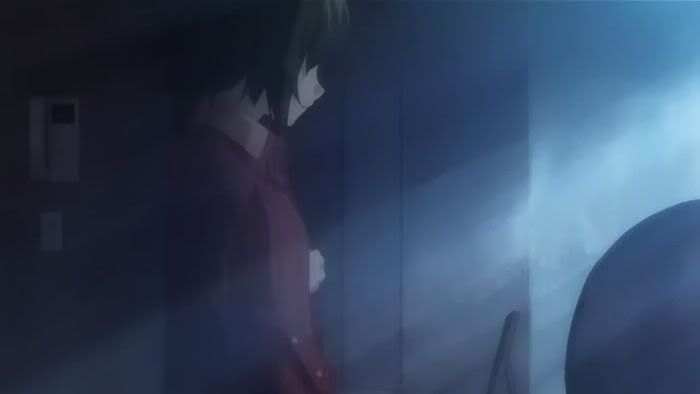 The End.True Tears has made a huge progress just within this episode... With 3 more episodes left it high likely to be a Hiromi end. However, with #4 in the way it could meddle with the tides a little. I'm looking forward to Hiromi's ending mainly because i feel its wht "True Tears" & "True Love" is all about? Though it being unfair for Noe it really is just #4's fault for requesting it... Without his appearance, Noe would probably have had a better chance. #4's presence only gave Hiromi a better advantage showing Shin'Ichiro's True Feelings for Hiromi. As for Aiko, Its sad that she doesnt get much screen time.
Evern out.