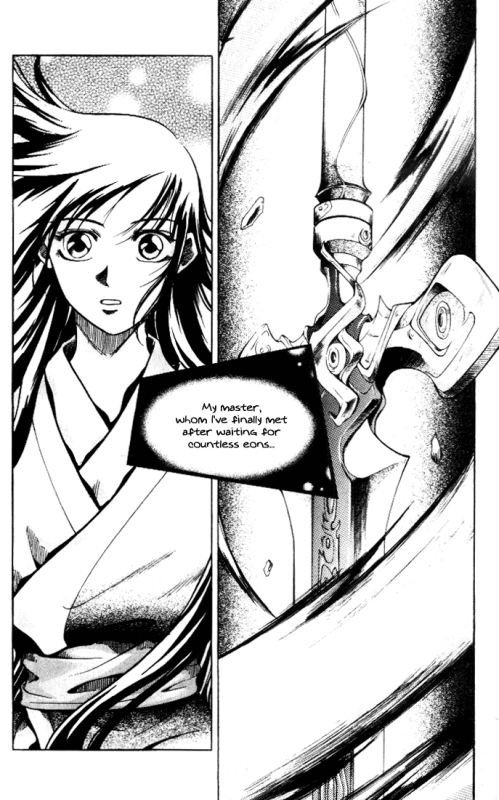 ID is a Korean manwha that caught my attention recently, and i must say that it is a pretty decent story. Reading it kind of gave the impression of the rpgs that we all know and love. At the beginning of the story it sort of started off slow and not very informative of really what was going on aside from just really introducing our heroes Chun Hwa and his talkative sword Lamia (female too by the way lol).
The duo start their journey off with them on the run from a Wyvern that Chun Hwa had mistaken for a large bird he thought he could have for dinner. Which led them to a dungeon, and like we learned from Indiana Jones theres always traps in them. So we see our heroes traverse it finding they're way to one of the myths of the world they're in and a bit of it's history. Leading them to also trouble once they're history lesson is finished.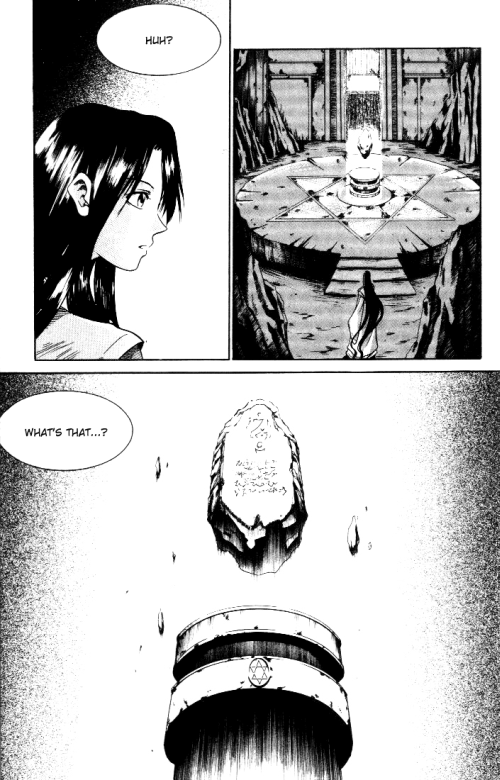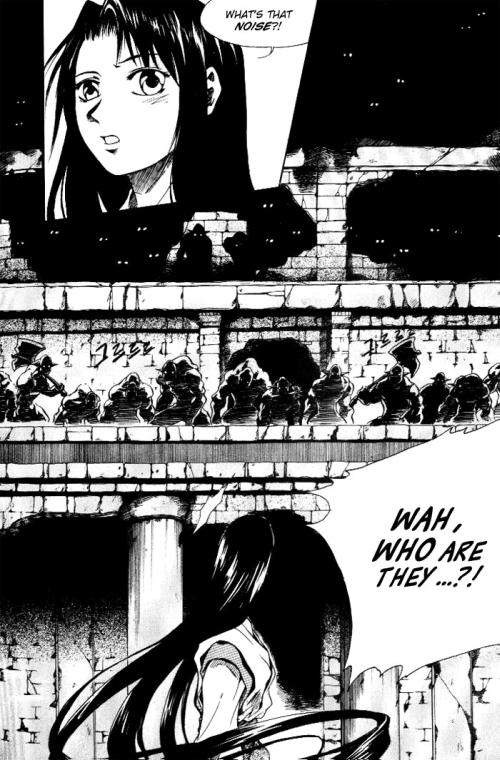 The little problem seems overwhelming for our heroes mainly because of the shear number of adversaries. The option to flee leads our heroes to find their first friends in this new world and with a hilarious meeting they have at that as well. Since the running gang at that point had been decided that Chun Hwa would be forever mistaken for a woman in the series.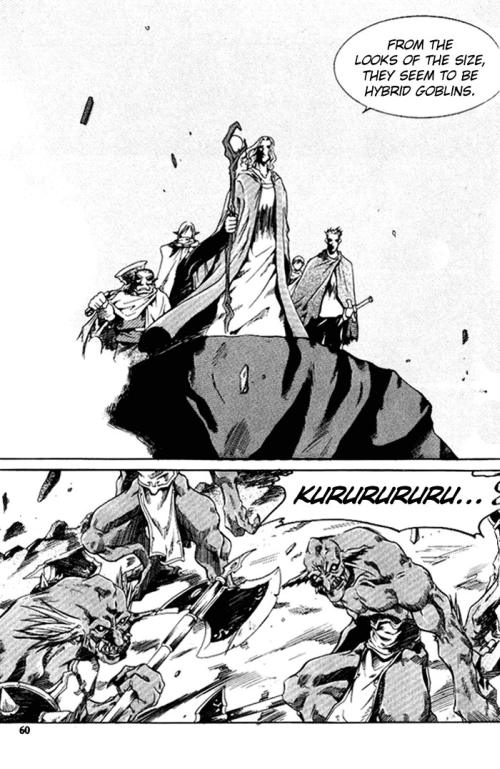 After such an encounter the group asks our hero his name (well mostly the guys still believing he is a girl). after which he adopts the name of Id (and they finally realize his gender lol). After which they all decide to travel together since they all have a destination to take and felt it was better to be done in company rather than alone.
Over all the manga is a very nice read and one of the more interesting things about it is the rapid improvement of the artwork through the chapters. From volumes 1 to 4 four you can definitely see the changes as the characters change from rough looks to very refined. A very good indicator would be the mage of the series Ilran who starts off looking like an old man to looking more like a young playboy as the chapters go on. Ofcourse let's not forget the Elven female character Irlina who's looks get better and better with each volume. But also as a double edged sword so does Id lol, if he's not turning readers gay he's doing it to the people he meets. X.X
My impression and overall view of this story is that it's a very great read and a fun story to past the time with. The fantasy like theme to it makes the reader reminisce about the old rpgs they may have played in the past as they read on. So pick it up if you have the chance to you probably wouldn't regret you did. -Dragon Samurai