Tama's reaction to finding out she was featured in several Comiket 73 doujins.

The show kicks off with Ogawa Mei, a freshmen from Stalker-chan's school on the verge of giving up kendo when she is suddenly struck by Tama. Awed and dumbfounded by what had just took place, Mei repeatedly requests that Tama hit her over and over again, deriving some form of masochistic joy from it. With each blow dealt, everyone notices Tama's abilities, including the now intrigued Azuma.
Just within the short span of time sparring, everyone asks that Tama-chan hit them as well, commending on her skill, calling her cool. With that, Kirino suggests that Azuma and Tama partake in a friendly match to see who is the better kendo exponent. As expected, Azuma holds her ground against the likes of Tama, but the latter's skill and experience proved too great for her to handle. Unsatisfied and unwilling to throw in the towel, Azuma requests for a rematch, with Tama accepting and acknowledging her opponent as someone who is strong. Alas, once again Azuma's rustiness and Tama's skill became the deciding factor in the former's loss.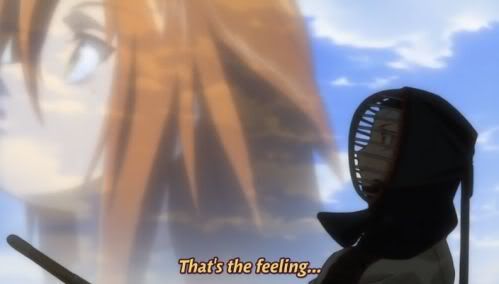 Kojirou asks that everyone take a five, while he and Hayashi sensei(Seimei's kendo club master) have a little chat about the latter's past and how he used to hate kendo. He continues to laments on how kids these days lack the dedication to take up the sport and that their priorities in life have changed. After the short timeout, the training session resumes, with members from both school sparring against one another for real. Kirino and company make waste of their opponents with relative ease, although Hayashi was far from angry, as he just says that they best not lose the next time around. To gain some sort of pride back, the 7-dan kendo master challenges Kojirou to a match, which he wins without so much of breaking a sweat. After the training session, the girls part ways, with everyone gaining new experience and outlooks on the sport as a whole.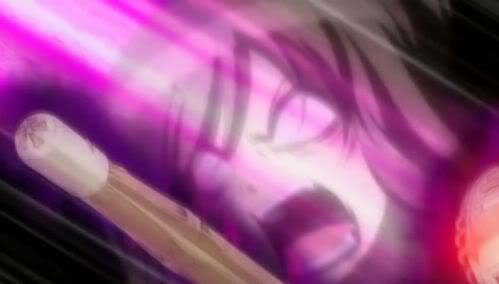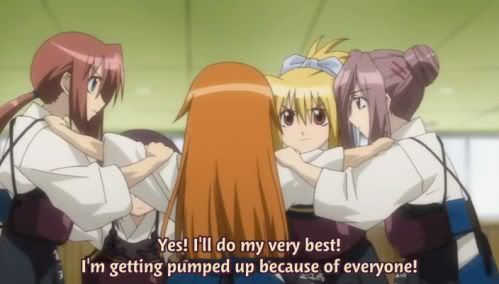 Great episode as Azuma officially joins the kendo club, with her homeroom teacher's support as well. Funny seeing how Miyako could not concentrate as Reimi kept taking photographs from the sidelines, and judging from the preview it looks like there will be more (filler) Miya Miya antics as well. Shin out.