Some of you may have watched the infamous True My Heart MAD featuring the cast of Code Geass, which makes the entire show look as though it's some high school harem anime.
Well, you might actually be able to relive those moments in this new Code Geass AVG by Bandai for the PS2 and PSP that has you playing an unnamed male/female(?) protagonist suffering from memory loss. With over 40 fully voiced characters of both gender which you can pursue, there will multiple story developments for everyone, including some exclusively written for the game. More info at Dengeki Online.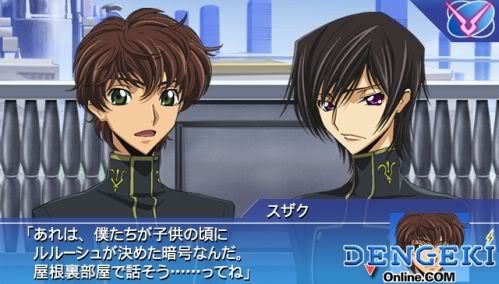 God help the person who pursues Suzaku in-game.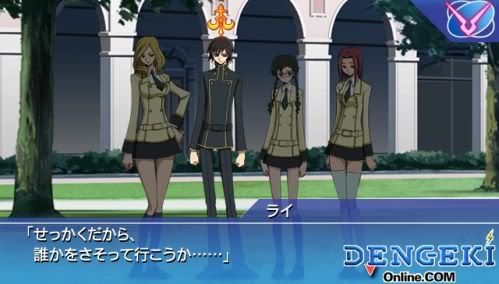 Yes, I would very much prefer dating Lelouch over 3 other girls.
>>Rape Nunally
Don't rape Nunally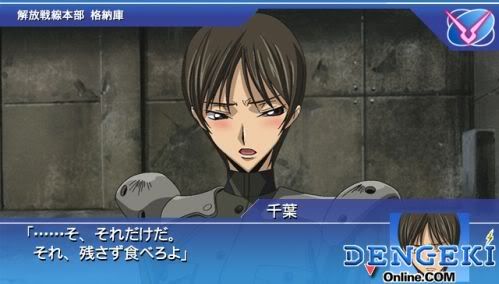 B-baka, it's not that I enjoyed making that bento for you...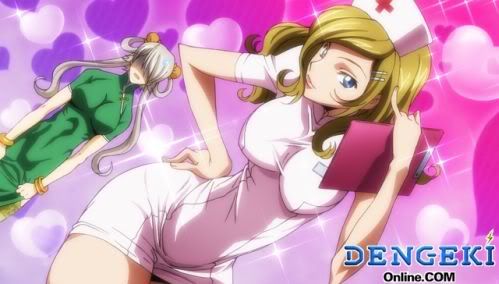 I'm too awed by this screenshot to write a caption. Oh wait...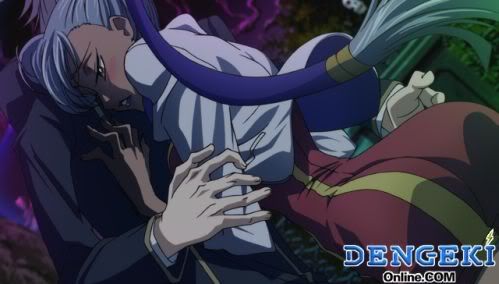 Ah~ I can't it any longer [insert name here]-kun...
Well, I'm obviously going to try this one out despite not understanding most of what's going on. Imagine wooing C.C by buying her boxes after boxes of Pizza Hut. Or making Lloyd gay for you. Shame though, about the inevitable lack of ero scenes(despite what the screenshot of Villetta might suggest). *sadpanda* Shin out.