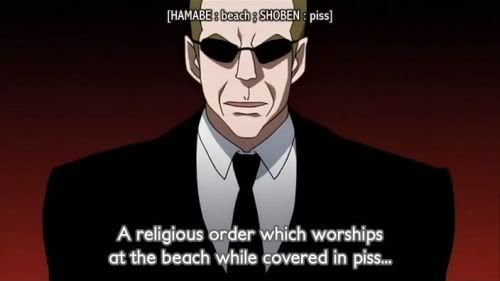 Sign me up!
Subs from an unlikely group, as I assumed they had completely abandoned the project. In any case, season two opens with a surreal and demented side story featuring Itoshiki as an employee of a multilevel marketing farm, which turns out to be some religious cult. Labeled a traitor after dismissing it as a bizarre religion, he flees from the vicinity, only to ironically end up at the cult's headquarters. After some weird circumstances involving mutants, big breasted women and lotus roots, Itoshiki manages to escape by diving off a cliff. He end up adrift on an island, where he becomes the teacher for a school for girls. Itoshiki's misfortune does not end there, as he is forced into a pre-arranged marriage with an unknown girl from the Holy Nosebleed Empire. The end.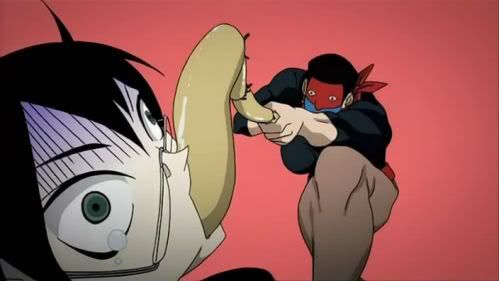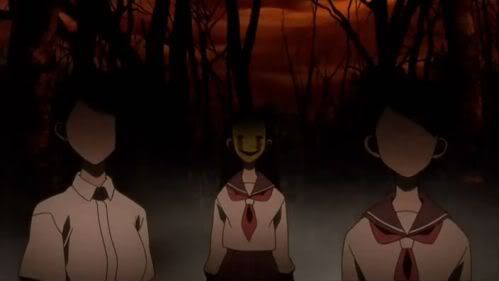 The second half of the show is basically a re-introduction of sorts, for those unfamiliar with the series. It also serves as Nami Hitou AKA Normal Girl's backstory, as she was once a truant. One by one, all the key characters are re-introduced. Everything ends up being surreal much like the beginning of the show, as Kiri Kimori AKA Hikkikomori Girl challenges Nami to stay overnight at school, after the latter claims it was no big deal. Several incidents and paranormal activities later, Nami runs off into the sunset, shocked by what she had witness. And with that, the first episode of the second season to So Long, Mr Despair [Extreme] ends.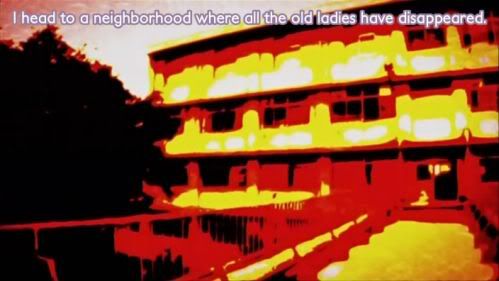 A good, albeit odd start to the series. I've always took a liking towards the show's weirdness, and Zoku does not disappoint. Apart from the show's reintroduction of all characters, the fansubbers also inserted their own version towards the end, which is a cumulation of all the name-deriving segments at the end of several episodes from the previous season. Fans should enjoy this just as much, although do keep your fingers crossed for subs for future releases >< Shin out.