So far everyones seen the anime and had its doubts of what this series might end amounting to in the future. From the excessive use of panty shots seen in the anime, and the large amount of female characters, have lead to make people believe that this could just be your average every season harem series.
But in reality it's far from it, although there are times when there is some humorous moments that have some sort of fanservice like theme to pop up in the manga, it doesn't go to the same extent as seen in the anime.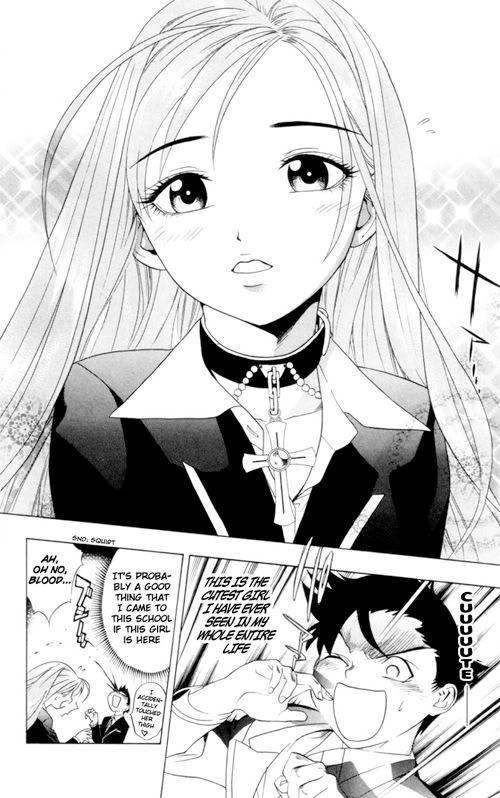 From what was scanned so far the story has shown that the good silliness last for only the character introductions as well as the monster of the week theme as well. For the most part once past chapter 8 Aono Tsukune fills in the role he has been monologuing to himself for a long time and he does it successfully at that.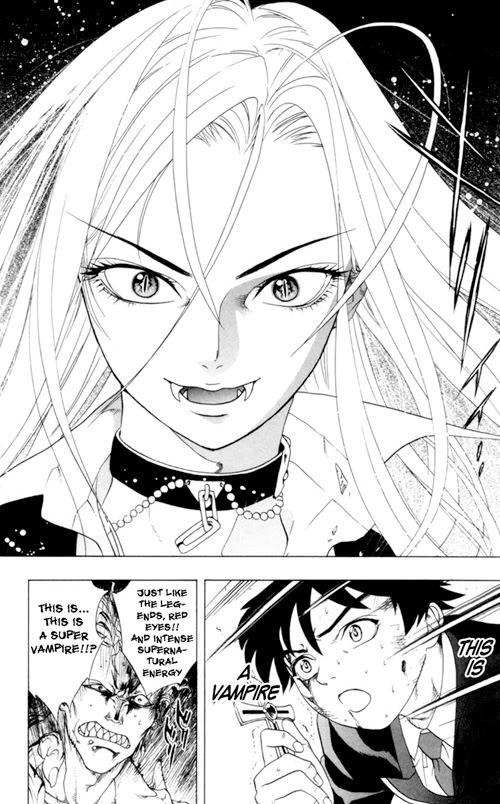 So far it's also shown to have taken a rather serious tone with itself increasing in each chapter for the respected story arcs. Well, what I'm trying to say is that this is a series worth picking up as it's definitely a good read for manga readers out there. - Dragon Samurai