Best :3 face ever.
After much hardship, Kirino and Saya finally manage to locate Azuma, but due to certain circumstances, the latter declines. Unwilling to take no for an answer, the pair drags the reluctant Azuma to practice if only to observe, hopefully getting her motivated and inspired enough to accept their offer.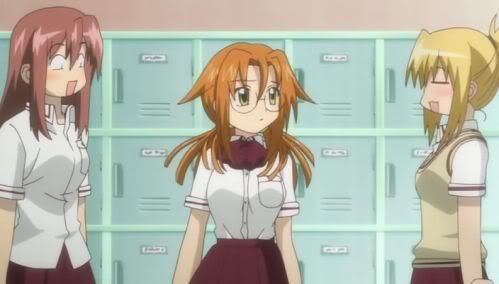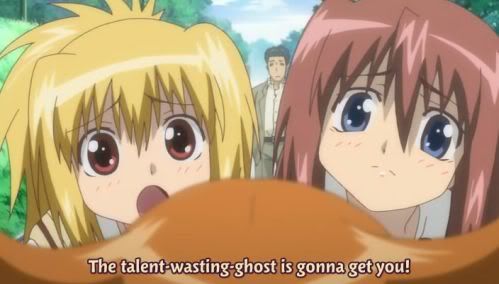 At the dojo, Azuma is forced to wear the kendo equipment, and sure enough, Kirino and Saya tells her that the only way to leave is by defeating them. Having as much kendo experience as Tama, Azuma easily defeats the two, whom graciously accept defeat, as they've found their final member, so to speak, and a strong one to boot. The entire spectacle is witnessed by Kojirou, who is very impressed with Green RangerAzuma's kendo abilities.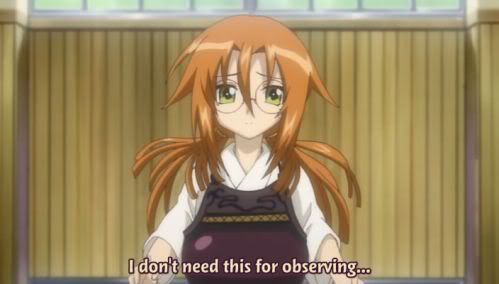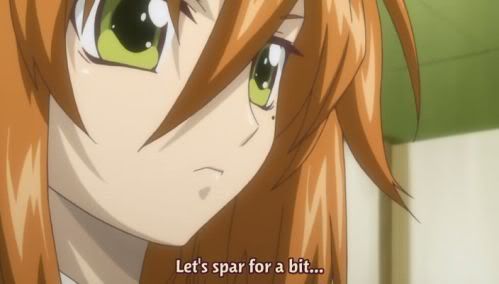 Yuuji, who is also present, challenges her to a duel, but due to a lack of concentration and wanting to leave the dojo, Azuma loses. The entire team is elated that their final member is here, but Kojirou dampens the mood by telling them she is unable to join for various factors. Apart from the objection from Azuma's parents, the latter is still doing very poorly in school, not because she is lazy, but due to her clumsy and absentminded nature.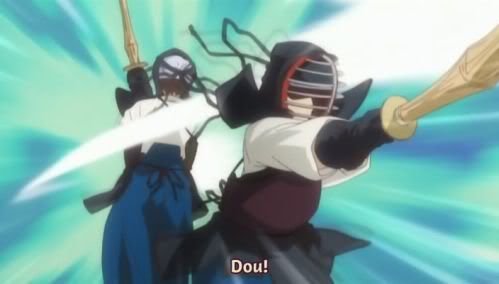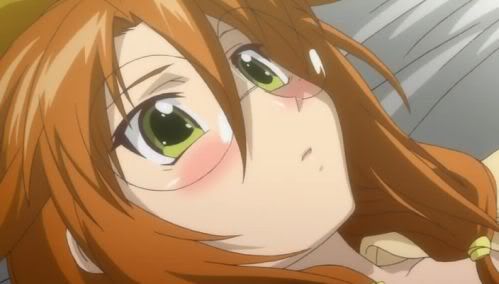 The day for Reimi's school dojo team to practice with Kojirou's team arrives, and the latter who still assumes Yuuji is Miyako's boyfriend stumbles upon her and Dan together. It is then she learns the truth, and for that Yuuji earns a smack to the face. Yet again, Azuma is forced to watch the preceedings in full body gear, this time with her name on the plate. Even her homeroom teacher drops by to watch the match.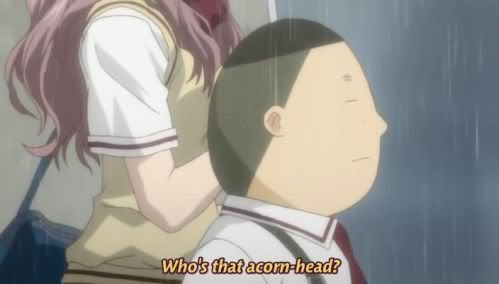 Looks like we're finally getting somewhere with the plot, as probably by the next episode, Azuma witinesses Tama-chan's godly kendo skills firsthand, which would probably inspire her to some extent. The fact her teacher showed up is perhaps to see that inspiration kicking in and give the green light for her to become a full fledged member. On a side note, I'm really start to take a liking for Azuma now, who despite being a meganekko, has the facial features of a tsundere(twintails + slanted eyes), which makes up for it somehow. Of course, both Tama and Saya are still my favorites. Speaking of which today is already day 2 for Comiket 73, so expect scans for the Bamboo Blade doujin soon xD Shin out.