Nothing much occurs in this episode, except from the fact Hallelujah emerges from time to time to speak to Allelujah, akin to how Jessica materializes in the "flesh" to Nikki from Heroes. Also, Tieria is a whiny bitch.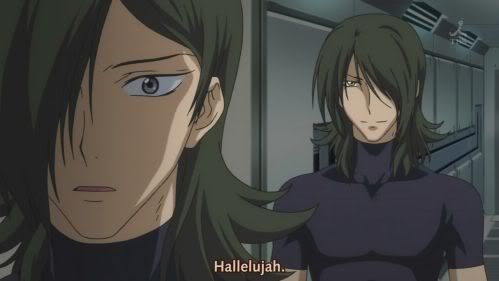 Among other events that are unrelated to the Celestial Beings, Louise tries hard to make Saji leave a good impression on her mother, while the Kinue(Saji's reporter sis) confronts Schenberg's known descendant, who apparently doesn't have much of a clue on his great grandfather either. Meanwhile, Marina discusses with UN envoy Alejandro over its aid plans for Azadistan.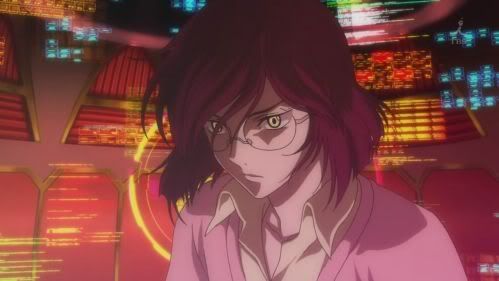 Back to main plot, Allelujah manages to convince Sumeragi, who is consuming alcohol as her way to calm down, to authorize a mission for him to lay siege on the facility in which he was created. Sumeragi asks if it was alright for him to slay his own kind, but the adamant Allelujah is undeterred and sorties with Tieria to a secret research facility in one of the HRL's space colonies.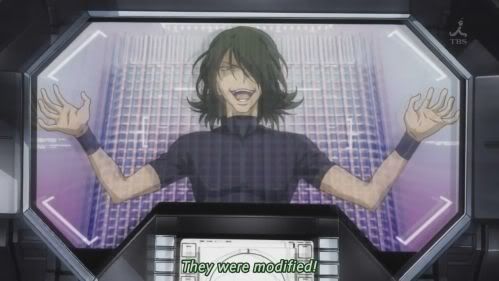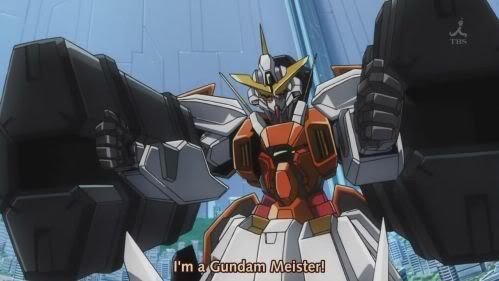 Infiltrating the space colony with relative ease, Allelujah arrives just outside the facility only to find himself being overwhelmed by the telepathic cries of all the subjects and is unable to pull the trigger to fire Kyrios' weapons. As though right on cue, Hallelujah urges him to do so, by taunting him on being a hypocrite and such. It works, and Allelujah lets loose barrage of missles, reducing the facility into smoldering rubble.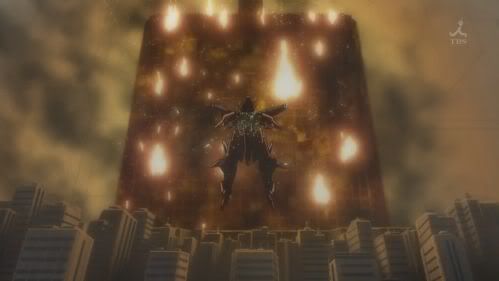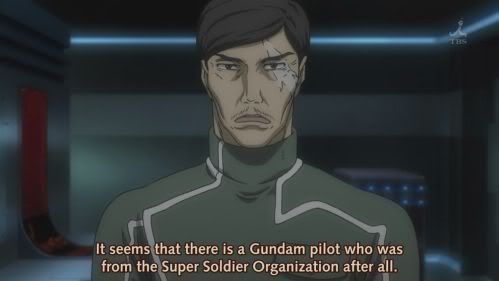 News of the attack reaches worldwide, and the HRL's experiments on human subjects were revealed to the public, prompting Sergei to arrest the head scientist for tarnishing the HRL's reputation and handing a public victory to the Celestial Beings. Back on the Ptolemaios, Allelujah finds Sumeragi drinking once again, but this time asks for a shot too. She first declines him, but then caves in after he informs her that he had just turned 20 a few minutes ago.
Decent episode that delves deeper into Allelujah's past as well as his other persona, who conveniently shows up when the former is struggling with decisions that involve seemingly unethical slaughter. Next time on Gundam 00, we will get to see Setsuna dealing with his own troubles as well, as he heads back to Azadistan to resolve certain issues, probably setting up for another encounter with Marina as well. Shin out.