So moe, I almost died, not to mention also due to Kotomi's inability to play the violin. Plenty of laugh out loud moments abound, almost all coming from the genius girl herself.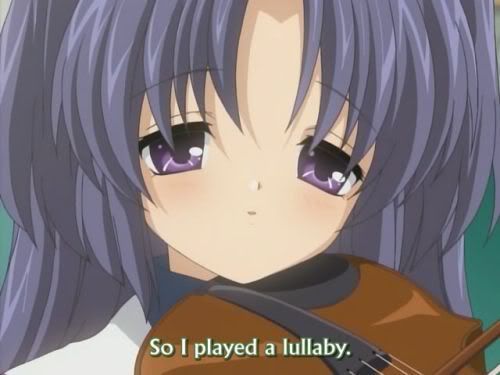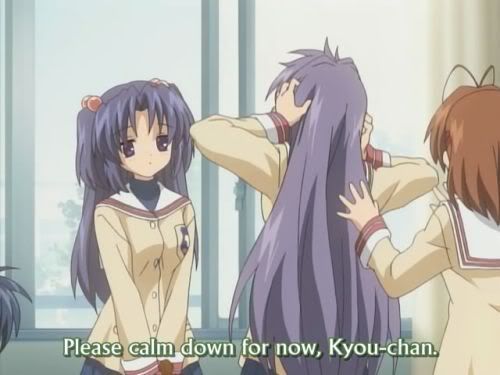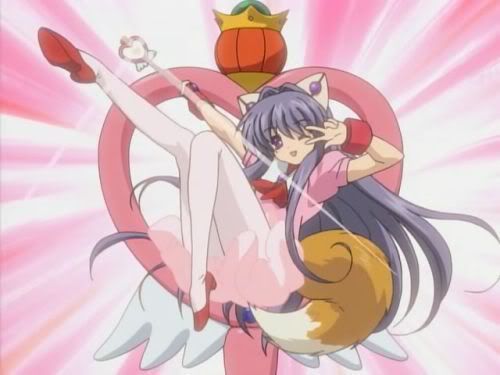 Another great thing about this week's episode is that Kyou has a lot more screentime compared to previous episodes, which makes me wonder if KyoAni is trying to include parts of my favorite heroine's route as well. Speaking of which, both Kyou and Tomoya shared a somewhat intimate moment that we've not seen thus far, when she asked him if that he was willing to go out with a girl who really likes him. Make no mistake, it was for Ryou's benefit, yet it makes you wonder if she had posed the question for her own sake as well, judging from her expression.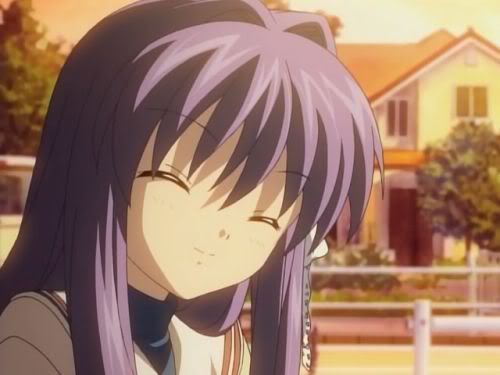 Anyway, it is still Kotomi's route after all, and the more I look at her, the more I'm actually fond of her, if only because she had this one extraordinarily breathtaking scene where she was so captivating that it left me (and Tomoya) speechless and stunned for a brief moment.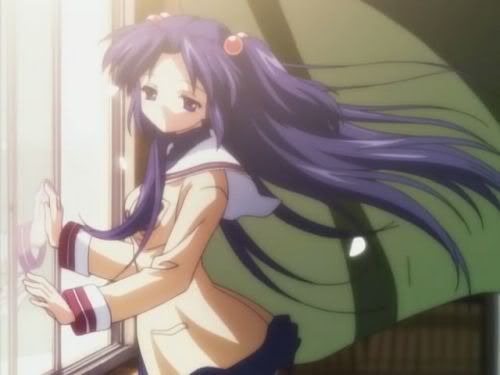 Still felling people with her tune, Kyou comes up with an outrageous idea of having Kotomi perform a melodic genocide violin recital in front of people. Elated, Kotomi decides to practice even more, albeit without any improvement, where the effects of that circumstance proves fatal, literally.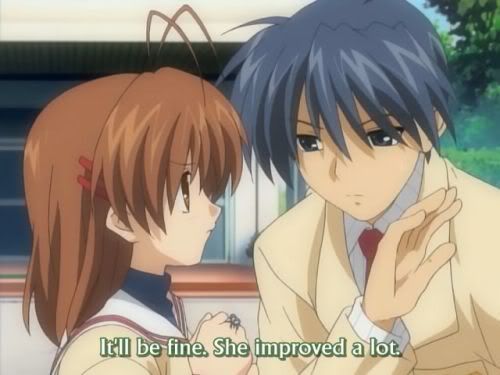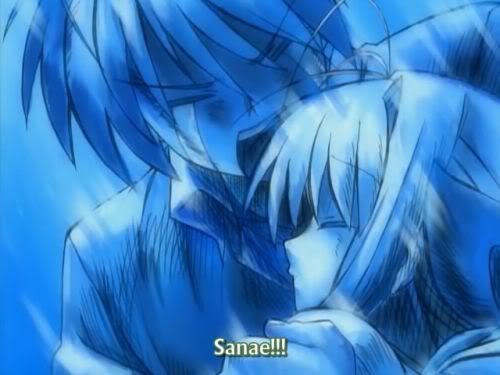 After the day's performance with casualties among the audience, everyone heads home together, until a mysterious old man approaches Kotomi, and it is apparent that she is extremely afraid of him. As to why, nothing is revealed other than the fact Kotomi refers the old man as the "bad guy". Hopefully this will be answered next week, taking into consideration that the episode is entitled Hidden World. I wish to bully Kotomi. Shin out.