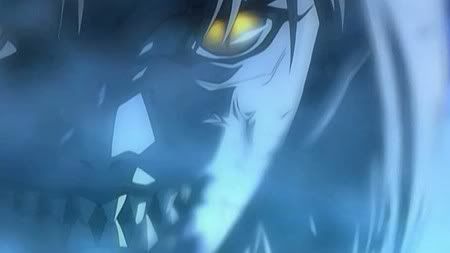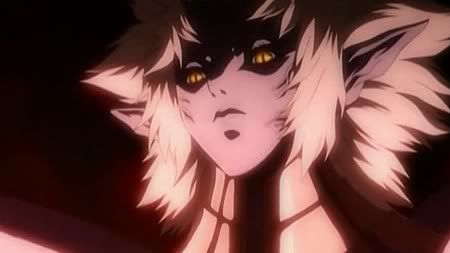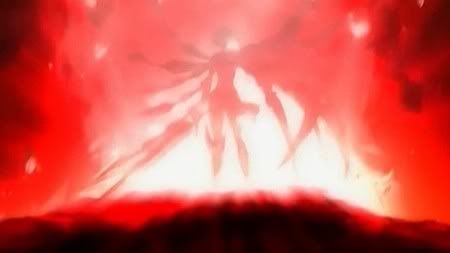 Even though the last few episodes (the 7 last) did not followed the manga closely, I still think it was not too bad as others had said, after all. Just like most fans, I wasn't really happy about the change of plot initially. But looking at the pace the manga is moving, they ought to end it somewhere.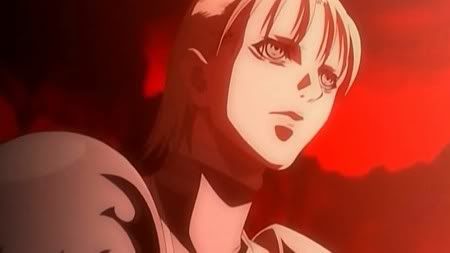 I rejoiced at the sight that Jeane was still alive and was disappointed to see her died, although it's exactly the way as the manga depicted. However, if she don't then that would mean there is an extra character if they ever going to have second season.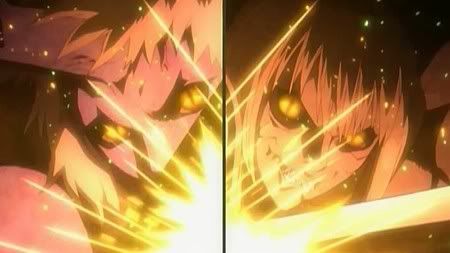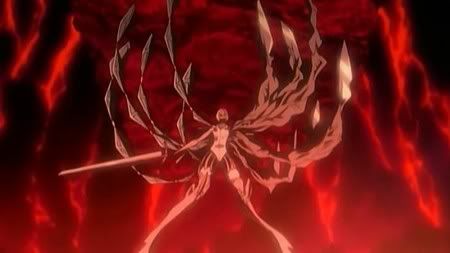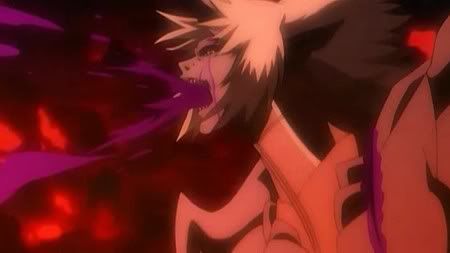 I was a little dissatisfied that Priscilla didn't died under Clare's sword. So, Clare's sole motive being a Claymore was to kill Priscilla and now she had decided not to. What is she going to do next? Just live normally as a human among human? Since she is not going back to the organisation that would be going against them. Is she going to fight them?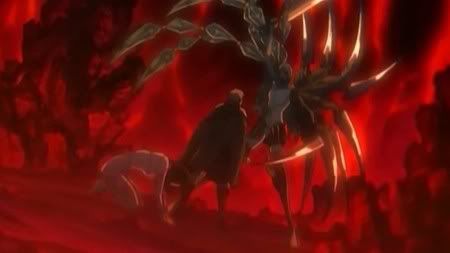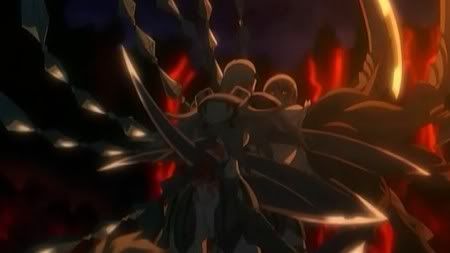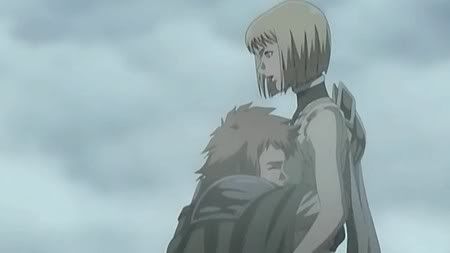 Besides that, it's utterly sad that most part had been omitted, the one that I was pretty looked forward to, Flora vs. Clare.
Basically, the last episode ended with alot of lose ends which gives us the idea that there could possibly be a continuation. But looking at how it deviates from the original plot, if there is a sequel, I wonder how are they going to relate back to the manga. Unless they early meeting with Priscilla was just a filler and they are going to put in more fillers in the sequel until it stick back to the manga.
Despite the manga being a spoiler, I am still going to follow the manga. The extra scenes had been pretty entertaining but I sure do hope that Yagi-sensei would move on with the story.
Overall, Claymore is an enjoyable shounen anime. It is very rare to see that much of masculine fight by women in shounen genre. The graphic was pretty good although some scenes just didn't look impressive. I gotta say the opening scene of the very first episode was beautiful! The choice of OP/ED was quite suitable though it took me quite some time to develop some liking towards the ED.
That pretty much sums up for the final episode and the whole series. I had more to say but.. somehow I kinda have a block right now and I can't recall much about either the manga and the anime (previous episodes). For those who need more dose of Claymore, I would say, read the the manga!
-gaiden