Yes, yuu read it right. Dante from Devil May Cry. :D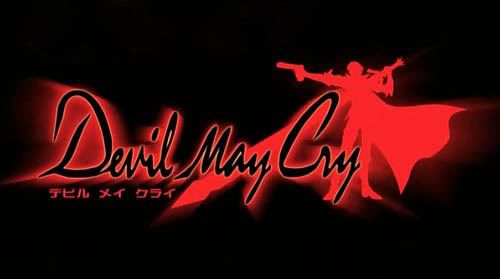 As most of yuu should know, this series is based off the Playstation 2 game with the same title. I'm not sure whether this is a direct adaptation to the plot or a sequel or prequel as I didn't get to proceed far in the game (I'm lousy in action + adventure game that requires fast reflex) but the characters do.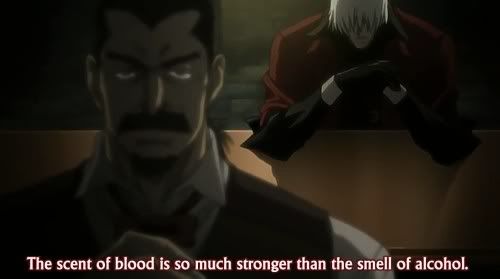 What attracted me to watch this is simply because it's based on the game. Other supporting reason would be Dante. *lol* :P Nah, I would say it's because it's action genre and a production of Madhouse. Having watched Black Lagoon and Death Note prior to this, I expected the same (or better) quality and outcome from this series. The graphic and artwork did not score below my expectation. Too bad, my pc couldn't support the HQ version thus I couldn't enjoy the maximum quality. :(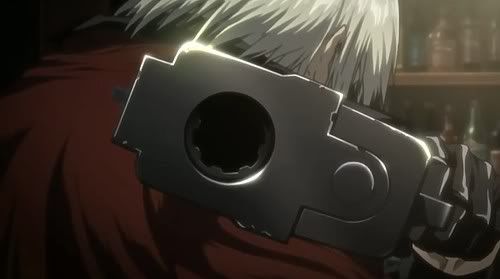 Dante sure knows what's coming.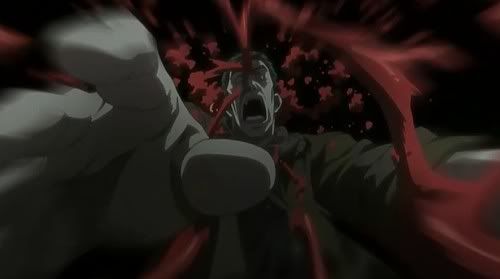 Too much blood for a demon, no?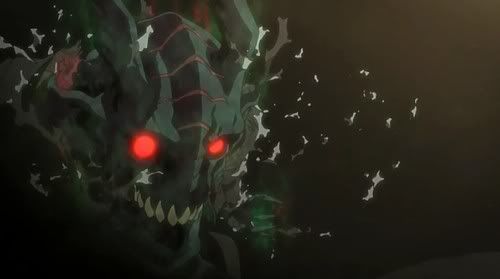 "Pretty good, Mr. 'Royal Straight Flush'. "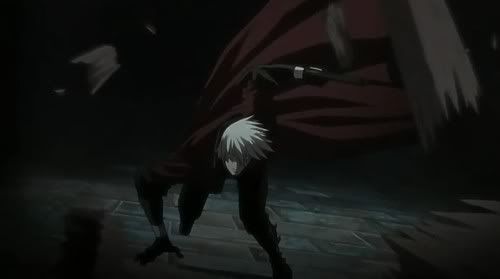 He's quick back to offense after rebound.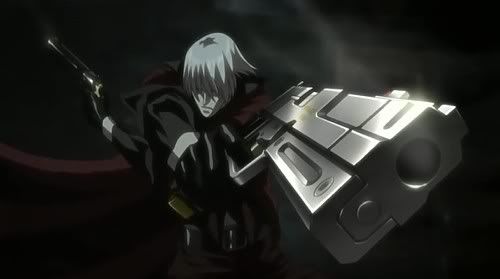 Reminds me alot of Revy (Black Lagoon) with her double cutlass.
Strawberry sundae is a must at any shops!
The choreographing (not sure if this is the right word to use; perhaps directing sounds better?) of the opening made my adrenaline pumped a little. Just like any other action series, it often show-off that the protagonist's is the one in control.
The outcome is always predictable - where Dante will be the one standing in the end (that's how it is so far until where I watched, ep. 2).
Basically the show has lots of gunnings (shooting scenes), slashing and blood. However, it's nothing close to gore like Elfen Lied thus yuu don't have to worry about feeling nausea even before yuu reached the ending. But then again, it depends on individual on how much one could tolerate.
Those who played the game should know how she is related to Dante, no?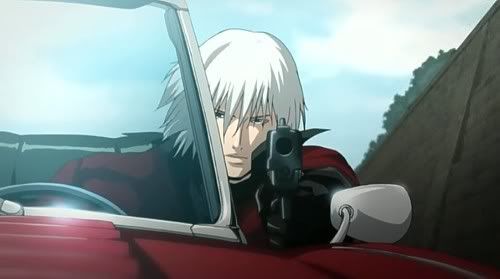 Bring it on!
Patty was awakened.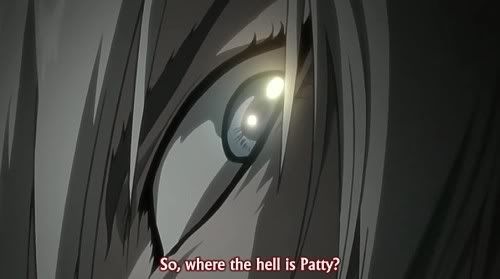 Tell me or yuu'll die.
The soprano.
Basically, DMC moves a little fast in pace for me to absorb all the information before moving on the the next scene. A few times, I was pretty confused at certain parts that I have to rewind a back a little and re-watch that part again to understand.
More shots of Dante. X3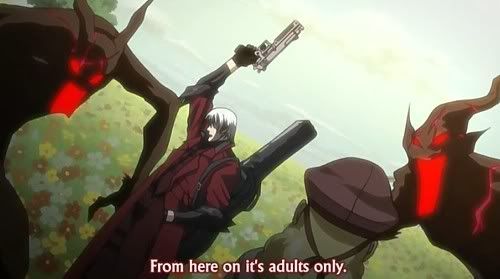 Yes, under 18 not allowed.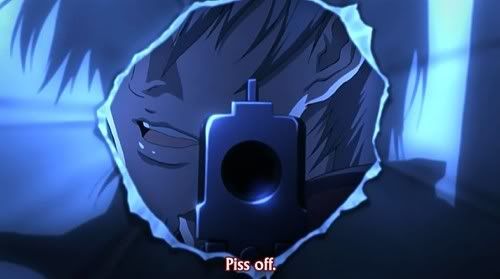 This scene really makes me melt. Aa~
Dante's long sword (I can't remember what it's called).
Wild sex~xy look~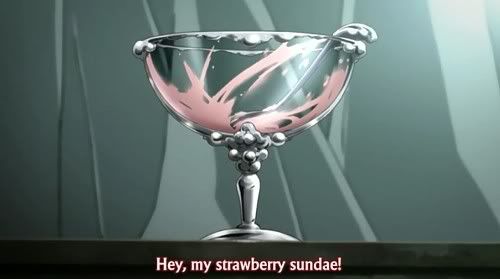 Have some strawberry sundae for the weekend!
-gaiden